Join the Monterey Bay Chapter of NARPM®

Professional Members of NARPM® are individuals who must be engaged in the management of residential properties as agents for others, licensed in those states that require licensing.
Our Mission 
The Mission of the Monterey Bay Chapter of NARPM® is to provide education and experience at a local level.
Our unique open way of sharing through discussion and sharing forms allows all members to achieve higher levels of success.
Recognition's and Awards
Monterey Bay Chapter hosted the 1999 and 2007 California NARPM® State Conferences. Fourteen of our chapter members hold NARPM® designations and several members are currently working on obtaining their designations.
---
Message from the President
My mission during my presidency is to provide our membership with education and classes that are needed the most!
And by accomplishing this, I hope to enjoy watching our members prosper, grow, and enjoy property management as much as I do!
Rhonda Navarro
---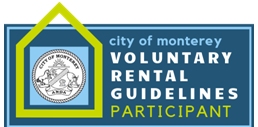 Dear NARPM Members,
On behalf of the City of Monterey, I am excited to invite you to participate in the City's Voluntary Rental Guidelines... Read Letter of Invitation to the NARPM Members
Voluntary Rental Guidelines
For Residential Rental Owners, Managers and Tenants
Voluntary Rental Guidelines Registration
---
Please Visit One of Our Meetings!
If you are a property manager in our local area or are just curious to learn more about our industry we encourage you to visit us at one of our monthly meetings.
Membership is available at NARPM® and in our local chapter.  Inquire about details.
We meet every 3rd Thursday of the month Monterey County Association of Realtors  at 201a Calle Del Oaks, Del Rey Oaks, CA 93940 from 11:30 am - 1:30 pm. 
Lunch is served and there is a speaker. Each person is responsible to pay for their own lunch.
About Monterey Bay chapter of NARPM®
Welcome to the Monterey Bay Chapter of NARPM®
NARPM® is an association of real estate professionals who know first-hand the unique problems and challenges of managing single-family homes and small residential properties.
NARPM® promotes a high standard of business ethics, professionalism, and fair housing practices and it's members subscribe to a strict Code of Ethics.
NARPM® Monterey Bay Chapter members are located in the Central California Coastal Area. If you are an owner looking for a Property Manager to manage your home or investment property in our area, you will find the right professional you are looking for among our members.
If you are a renter seeking information on available rental properties in our area, you will find the professional property manager who understands your needs and concerns. You can visit most member's websites via a direct link from this site.
Join Today!
---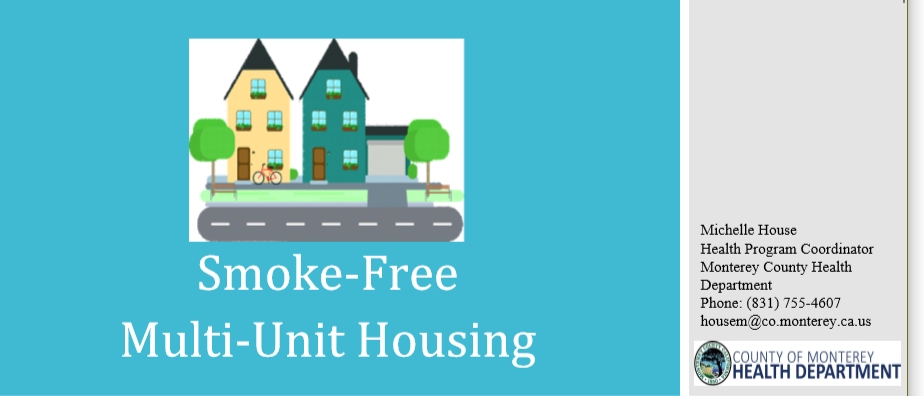 The Monterey County Tobacco Control Program is working with local jurisdictions (Monterey, Seaside, Salinas) to prohibit smoking in muti unit housing. They have asked local property managers for insight as to how it impact the jurisdictions.
If you missed the NARPM. meeting on this subject please see the MUH Presentation to gain their perspective as to why smoking should be prohibited in multiunit housing.
---
In The News...
NARPM Applauds HUD Request for FTC Investigation of Website Selling Assistance Animal Documentation

~Request Comes After Multiple NARPM Meetings with HUD ~
 
NARPM® applauds the recent announcement by the Department of Housing and Urban Development (HUD) that Secretary Ben Carson had asked the Federal Trade Commission to "investigate certain websites that may be selling assistance animal documentation."

This request comes after multiple meetings over several years between NARPM® and HUD. The most recent was in late September and included NARPM® Governmental Affairs Director Tyler Craddock, John Bradford, and Brad Morris, legal counsel, from Petscreening.com. It also follows the NARPM lobbying team discussing the issue in multiple meetings on Capitol Hill.

NARPM® will continue to work with the Congress and HUD to advocate for the concerns of property owners and landlords on this issue.
 
The press release from HUD is available here: https://www.hud.gov/press/press_releases_media_advisories/HUD_No_19_162
 
The letter from Secretary Carson is here:
https://www.hud.gov/sites/dfiles/Main/documents/11_06_2019_Letter.pdf